Well - the weather may not always be cooperating, but vacation season is finally here. In honour of Quebec's annual construction holiday, Jen and Claudia have put together a couple of light and breezy outfits suitable for lakeside lounging. Thanks to our dear friend Zoey who happened along at just the right time and was nice enuff to play model for us:
Glasgow cap with Supayana jumper and vintage pendant
This is one of the dozen or so dresses Maryanne (Hastings and Main) shipped us from Africa. She's been travelling there for many months and is working with fabrics she's found along the way.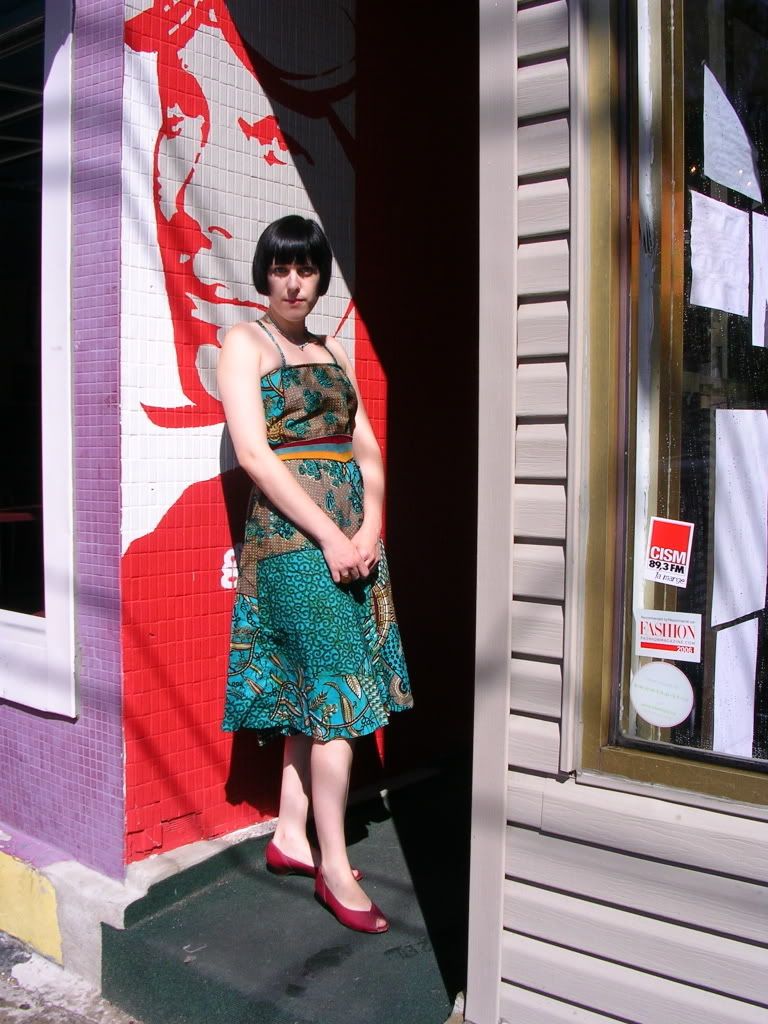 grey Anastasia Lomonova pants with supenders and vintage body suit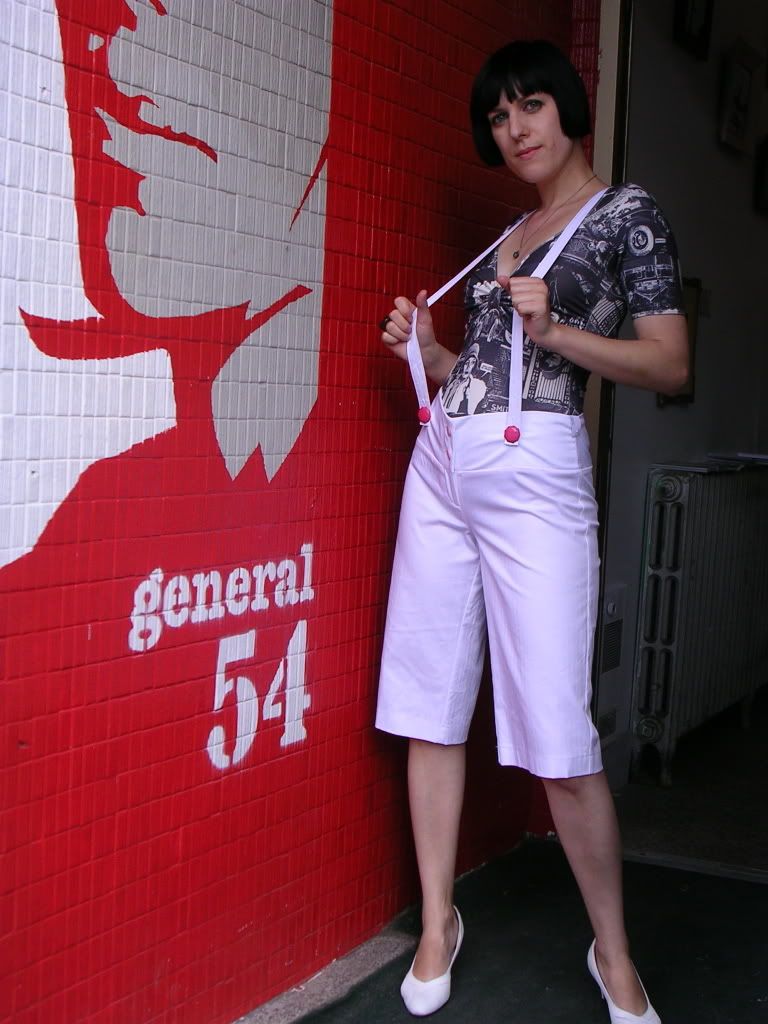 hand felted Emelie Desmeules tank with pleated skirt by Homebaked
hard to photograph acorn pendant by Into The Woods
New Glasgow tank dress with gauzy summer sweater by Proper Apparel